Research priorities to increase vaccination coverage
The European Joint Action on Vaccination and its WP7 Team is leading a prioritisation process to establish research priorities in Europe in the field of vaccination regarding four pre-selected vaccines (pertussis, measles containing combination vaccines, influenza and HPV).
This process will focus on public health research aiming at improving vaccine coverage, and not on research aiming at developing novel vaccines. Many of the subjects to be prioritized will therefore most likely concern epidemiology, human and social sciences as well as implementation science.
By answering this questionnaire you will be able to propose research questions that you think should be further explored in Europe. All your proposals will be examined, sorted, and ranked against criteria by experts.
JOIN THE European Cancer League video/poster competition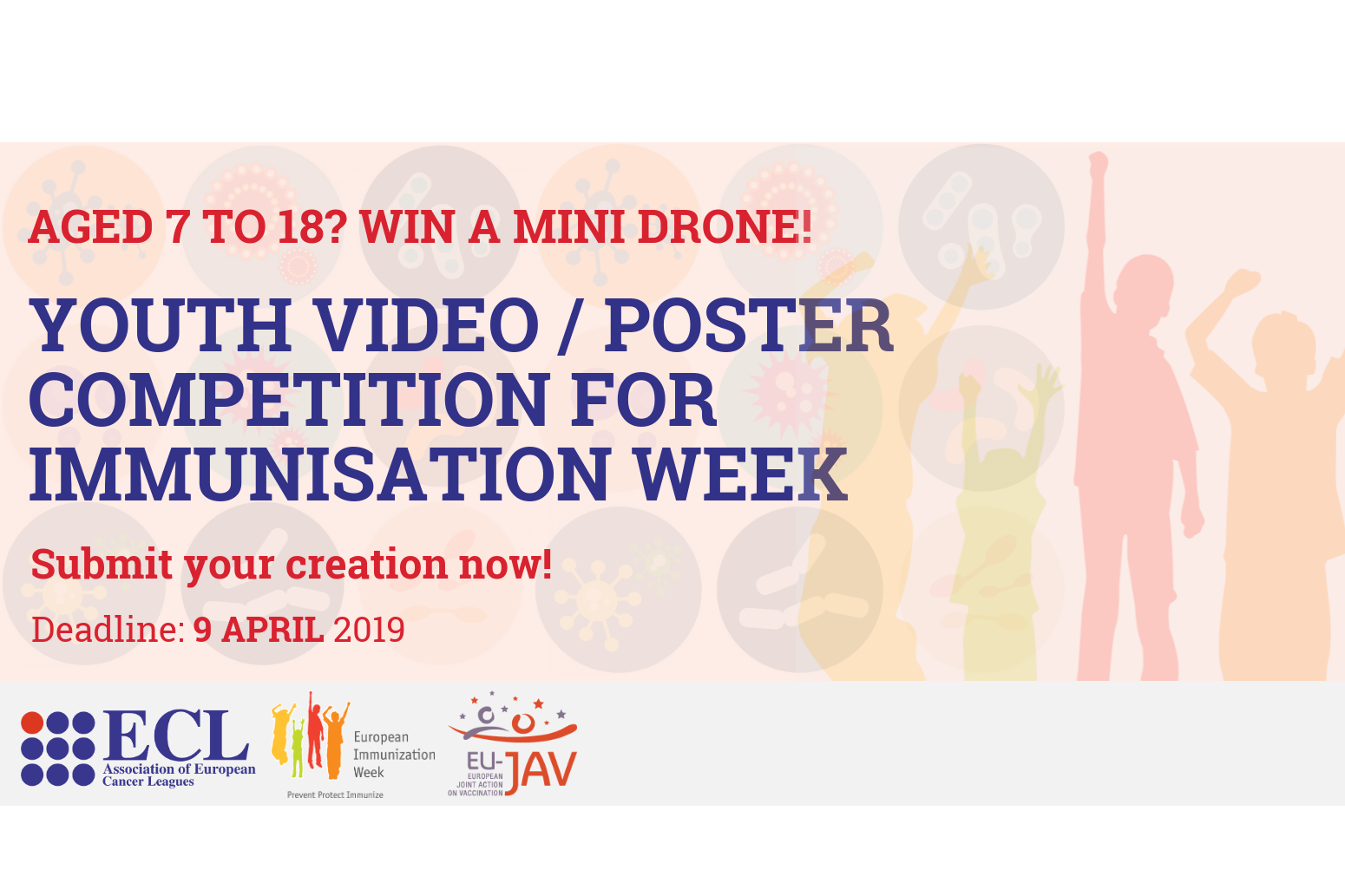 As part of the EU Joint Action on Vaccination (WP4), ECL is organising a Youth Competition for Schools entitled
REDUCE YOUR CANCER RISK: BE WISE, BE IMMUNISE.
All schools are invited to participate!
Deadline: 9 April !!
Competition theme and rationale, rules, timelines, judging criteria and selection procedure as well as prizes per age group can be found at  https://www.europeancancerleagues.org/schoolcompetition/
Subscribe now to receive alerts when new articles are published.