Follow the progress of the European Joint Action on Vaccination and consult publications and public deliverables published throughout the project.
Public Deliverables
This leaflet aims to summarize the project and make it understandable for everyone. It is also a communication toolkit to disseminate the project to a large public and in every events we are involved into. To download it, please follow the link below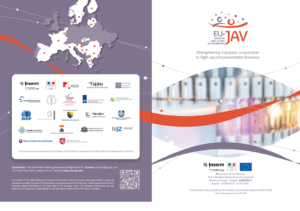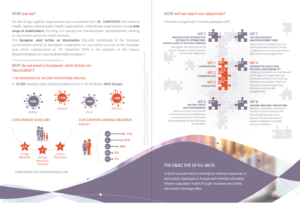 The Evaluation plan describes the objectives and targets of the Joint Action on Vaccination, as well as the methodology, indicators and time plan to be used in the evaluation of the Joint Action on Vaccination.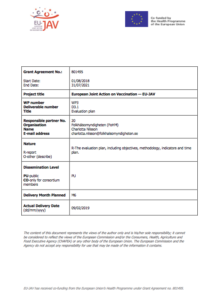 Public documents